When looking at sustainability across FMG, our approach is generally split into two key areas: what are we already doing, and what will we need to do differently?
Part of being 'In it for the long haul' is regularly taking stock of how we're operating as a business - and as this section shows, that includes consideration of our impact on the planet.
This is a small snapshot of how we're doing our bit and the areas we need to improve on. It's a start and we'll keep you updated on our progress.
What is FMG doing
Being a mutual means FMG's already operating sustainably in many areas, providing us with a good base to work from when considering areas to strengthen. In fact, mutuality is one of the oldest and most original forms of running a sustainable business.
For example, mutuals take a long-term view to running the business and with it build resilience over time. When it comes to running the organisation commercially, we aim to be profit making, rather than profit maximising. With this, we're proud of the role we play in reinvesting these profits back into the business – helping us to support strong and prosperous rural communities.
This long-term view is used to build the business as well. We've been here for more than 100 years and now support more than 53% of New Zealand's farmers and growers. This isn't growth for growths sake but measured growth, to ensure we take on the right level of risk. This is part of building a better business as well as a bigger one.
Doing this helps build our own financial and operational resilience to ensure we can respond and support clients through the impacts of a changing climate and natural disasters. Equally important is our focus on providing insights and advice to prevent losses or mitigate the impact when they occur.
FMG have long believed that everything is about people. Earlier this year, FMG was ranked one of the best places to work in the world in the Gallup Exceptional Workplace Awards. We will always strive to maintain a positive, skilled, and diverse employee culture, because the better we look after ourselves, the better we look after the business.
Being 100% Kiwi owned and operated reinforces the importance of supporting our local rural communities. They are the beating heart of provincial New Zealand, and FMG will continue to support hundreds of events of all sizes every year as we see the easing of Covid-19 restrictions.
What does FMG need to do differently?
Like other sectors, the insurance industry also needs to adapt - particularly around measuring risk. We're seeing an increase in the frequency and severity of major weather events and with this need to adapt to mitigate the effects of climate change.
FMG is working closely with the Insurance Council of New Zealand to play our part in addressing these big complex problems. FMG needs to address our own carbon footprint, and we have committed to a minimum 30% reduction of CO2e per employee by 2030. While our vehicle fleet plays a crucial role in face-to-face relationships, they also make up 82% of our emissions.
While we feel it is important to continue living and working in the communities we support, transitioning to a lower emissions fleet is something we'll need to look at over time. Green tech and mitigation tools are still some years away from being fully available and given the impact this will have on our clients; we believe there is a role for FMG to support research and development in this area.
We all know we have work to do—but we are starting from a good place. Doing things differently means taking risks and trying something new, while protecting the hard graft you have already worked for. That is where FMG will continue to support our rural sector every step of the way. To be here for the good of the country, we must do good for the country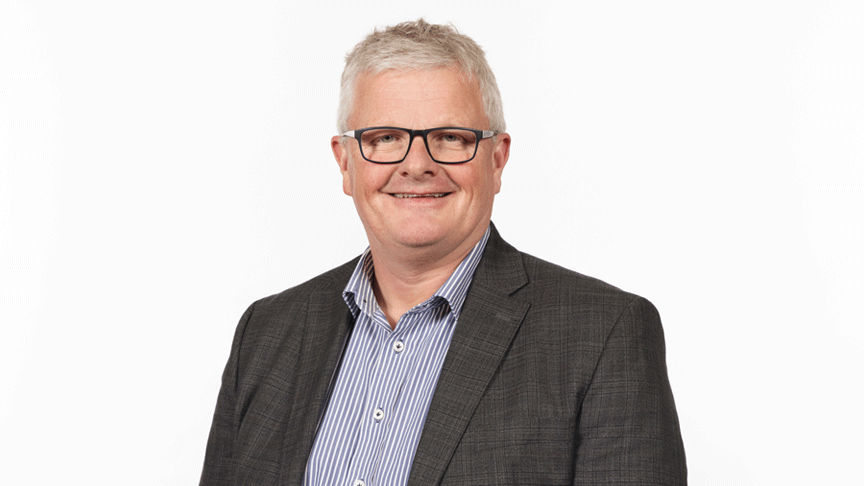 Pete Frizzell, Chief People Officer