Sponsoring the future of rural
FMG Young Farmer of the Year is the flagship event for New Zealand Young Farmers and is held in high esteem among the rural community. Every year up to 300 contestants battle it out for the top spot.
As a mutual we are owned and driven by people and values, meaning we support our rural people, and their communities, succeed. That's why we have been the Principal Sponsor of the event since 2015 - promoting rural achievement and leadership in the food and fibre sector.
The Contest brings together competitors, industry leaders and volunteers to celebrate the future of the industry. 2023 saw the 55th season, with the Grand Final taking place in Timaru 6-8 July.
2023 winners
2023 FMG Young Farmer of the Year 55th grand final was held in Timaru and saw the first female take out
Grand Final winner: Emma Poole (Waikato/Bay of Plenty)
Junior Young Farmers: Twins Zoe and Millar McElrea (Otago/Southland)
Agri-kids: Team Legendairy – Flynn Wallace, Charlie Clark and Georgia Heaven (Mt Somers Springburn School)
FMG Region-off: East Coast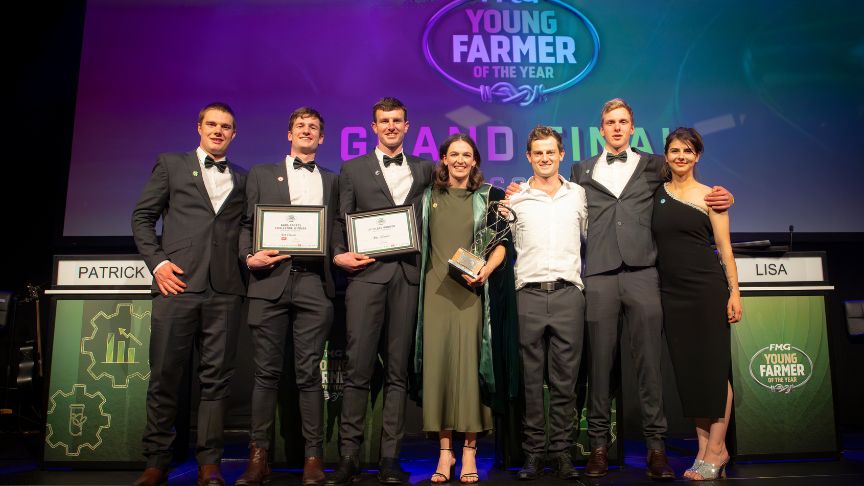 2022 winners
2022 saw some fantastic competition and rural spirit from all those involved. We sent Te Radar out to track down the Grand Final winner of 2022, Tim Dangen. Check out his video.
Junior Young Farmers: Erin Humm and Amelia Ridgen (Tasman)
Agri-kids: RD Sixers (Waikato / Bay of Plenty)