Have a plan for windstorms
Every year, wind remains the top cause of irrigator-related losses, accounting for 34% of FMG's total annual irrigator claims. In Spring, the frequency and severity of foehn winds rises which increases the risk of irrigators blowing over. Having a plan in place will ease the pressure when windstorms are forecasted, and help you react to those sudden events. Your plan should cover wind prediction, who's responsible, what needs to be done, and include regular practice runs.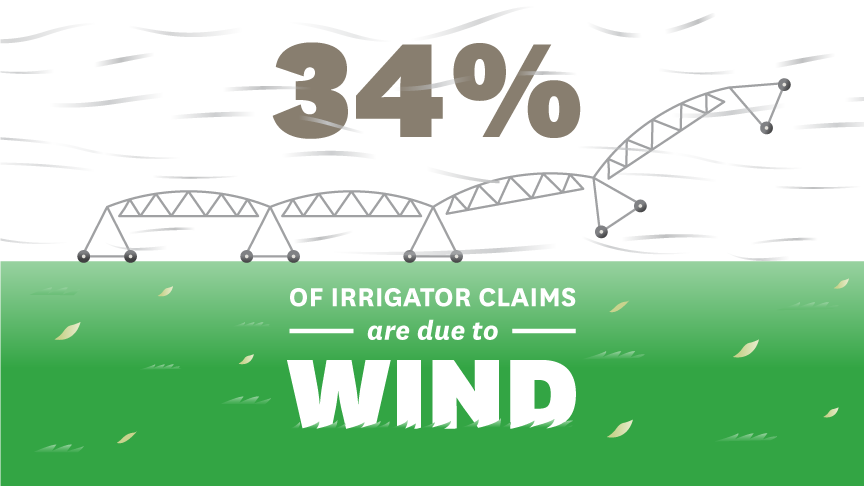 Point, park and anchor
Irrigation NZ and FMG agree that pointing either into, or away from, the wind remains the best way to reduce damage, as this reduces the surface area exposed to the wind. There is a tolerance of around 22 degrees, however every degree after that is likely to create drag and increase the chance of the irrigator tipping over. Use portable anchors to allow for quicker mobilisation in the event of high winds.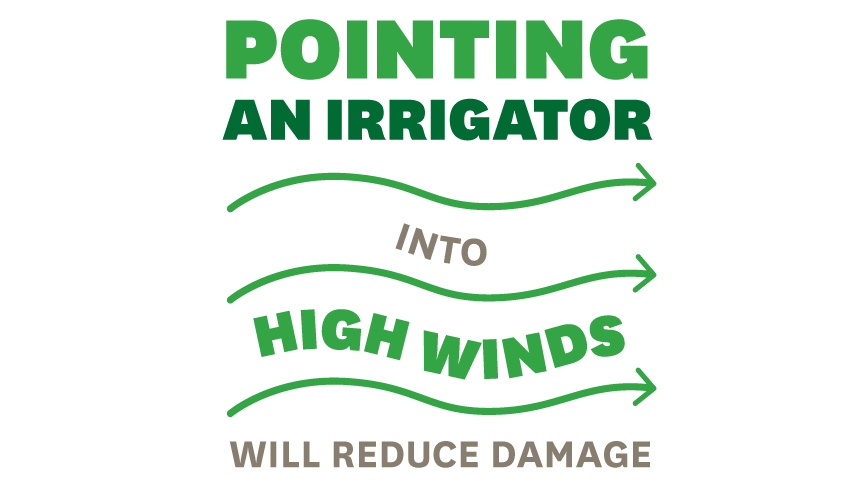 Check for hazards at the start of the season
Overhanging tree branches, hedges and crops are common causes of impact damage to irrigators. In our experience, most of these claims happen at the start of the season, because of vegetation growth since the last time the irrigator was run. Make sure you check the track before running the irrigator as things may have changed. A small piece of work now can prevent much larger damage later.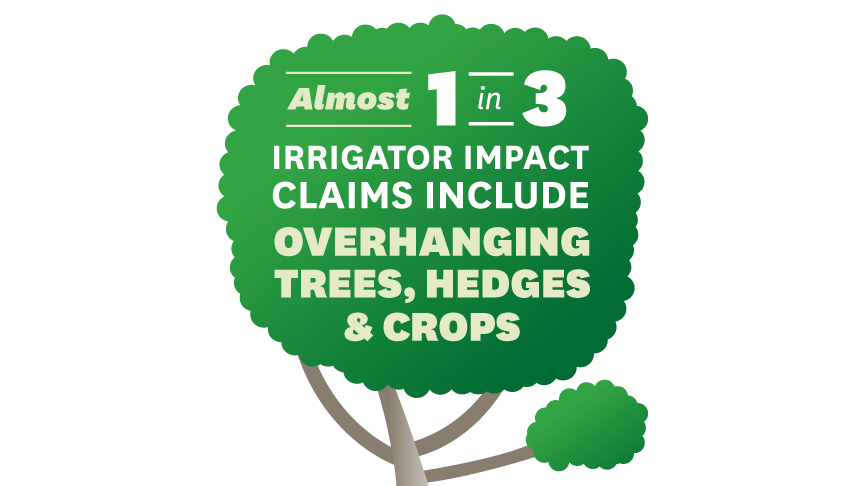 Check the track to make it back

Order your free irrigator safety sticker here to remind yourself to check for hazards.