Focus on the ground ahead
We understand that quad bikes are often used for spraying or moving stock, but a small lapse in concentration can lead to a collision, or worse, a rollover. When using the quad to muster, always be conscious of the ground ahead of you and be willing to let the stock get away, rather than putting the quad in a compromised position.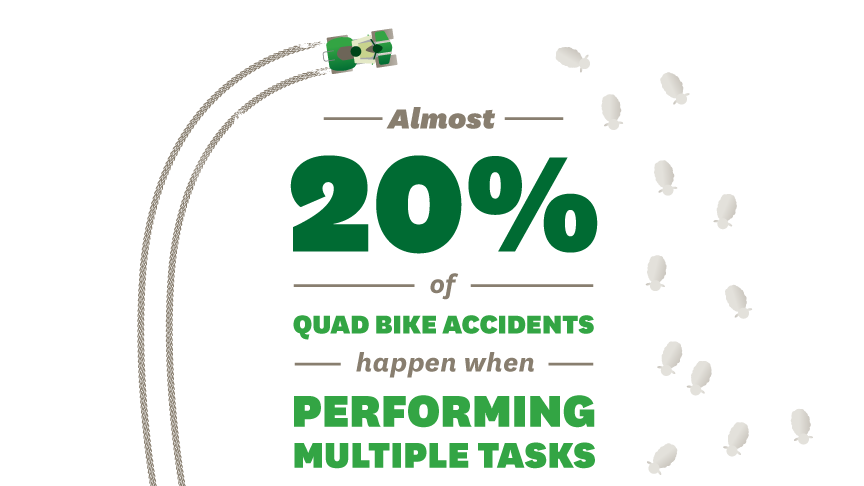 Park the brake at the gate
Not all quad bike accidents happen when you're riding – in fact almost 20% of FMG's total quad bike claims are for accidents when the rider has hopped off the bike. The most common time these accidents happen is when the rider is getting off to open or shut the farm gate. Remember to use the park brake when getting on and off so you don't find yourself chasing after a runaway quad bike.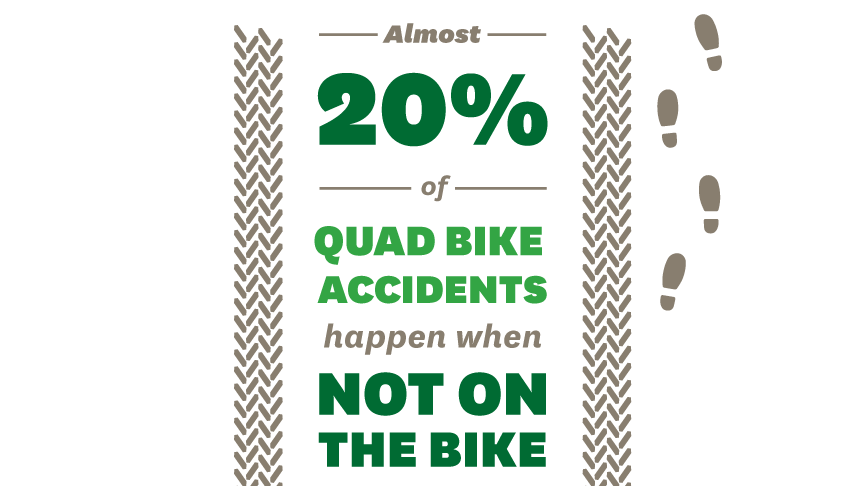 Check your quad before every ride
Doing a pre-ride check is the best way to ensure you're not hopping onto an unsafe vehicle. Things like uneven tyre pressure can affect the stability of your bike and we know it doesn't take much to roll. So, before you ride, do a TCLOCC check: Tyres, Chassis, Lights, Oils and Cabin Controls.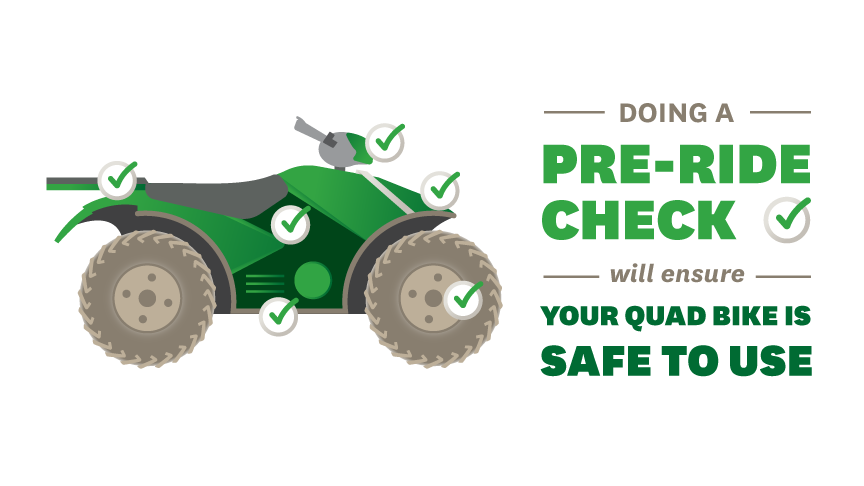 Focus on the ground ahead

Order your free quad bike safety sticker here