How Michael keeps his property secure
---
Unfortunately rural theft is on the rise. And during winter, it's even worse. So what can you do to protect your property?
On Michael van de Elzen's lifestyle block, he's done the sensible thing and installed sensor lighting around buildings, put in security cameras, and he padlocks everything that opens and shuts. Pay particular attention to sheds where you keep tools like chainsaws – and quad bikes. These are top of the list for rural theft, so as well as locking the shed doors, make sure you don't leave the keys in the ignition. It happens more often than you'd think.
It's a good idea to engrave your farm machinery and tools with something unique and take note of the vehicle vin or serial numbers. Then if the item is stolen and re-sold, it's much easier for the Police to track it down.
Using shadow walls in sheds for tools is another way to see what's missing if you have a break in.
Michael's final piece of advice is to have a trusty dog on the property. Once bitten, twice shy.
Top security tips for the country
"Lighting, locking and having a dog are all good deterrents."
Protecting your flock
Whether it's a flock of sheep, a herd of cows or a drove of pigs, the last thing you want is for them to be stolen. But unfortunately, it's something that happens surprisingly often nowadays.
So… here are some simple proactive steps you can take to help minimise losses:
Regularly check paddocks where herds are grazing.
Padlock field gates and fit long pin gudgeons so they can't be easily removed.
Keep up-to-date records of livestock sales, purchases, earmarks and ear tags (for cattle and deer you need to do this in NAIT).
Report suspicious behaviour and thefts to your local Police to assist them in their investigations.
If you hear about any unregulated killing and sale of meat in New Zealand, you can confidentially call the Ministry for Primary Industries on 0800 00 83 33
You can also click here to download a copy of the Rural Crime Prevention Advice Guide – it's full of great tips and information to help you avoid theft on your property. It also includes a handy checklist and an emergency contact list to pop on the fridge.
For even more tips on lifestyle block insurance, click here.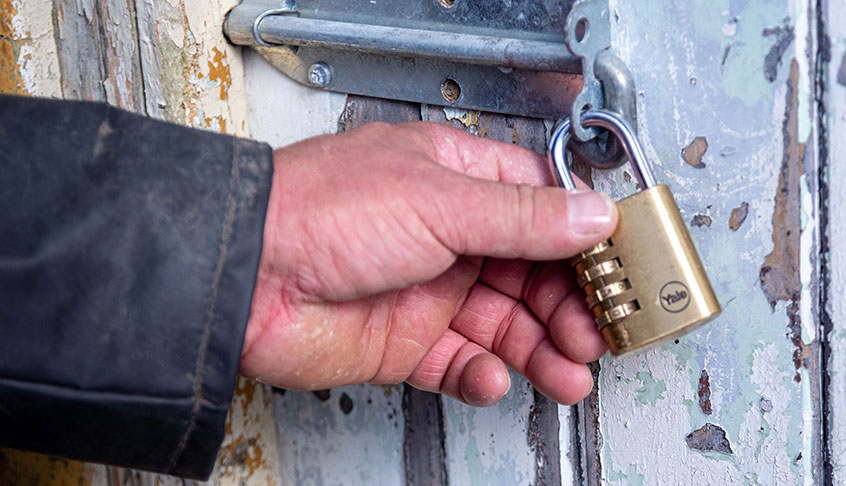 Want to talk to a lifestyle block specialist?
To chat to a specialist adviser like Montana, call us on 0800 366 466. Or fill out the form below so we can talk to you more about your lifestyle block insurance needs.