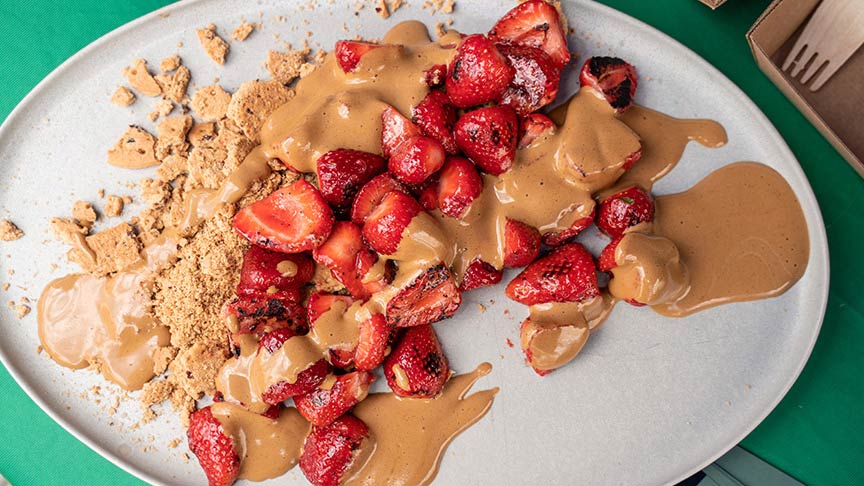 By Michael van de Elzen
Serves 6
Ingredients
Strawberries, around 5 per person
2 tablespoons balsamic vinegar
2/3 cup red wine
2 tablespoons coconut sugar or honey
6 egg yolks
8 digestive biscuits, crushed
Place strawberries in a small baking tray, and roast on the barbecue covered onto the flat plate for 20 minutes.
Boil a large pot of water on a side burner, then reduce to low simmer. Place wine, coconut sugar or honey and egg yolks in a heatproof bowl and whisk together over simmering water until thickened and increased in volume. The sabayon must not get too hot during cooking or it will become grainy: if it begins to feel warmer than body temperature, remove bowl briefly from heat, beating continuously, until mixture cools. Then return bowl to heat and continue cooking.
The sabayon is ready when the mixture is thick and retains its shape when you whisk a figure 8 into the mix.
To serve, place some crushed biscuits in serving dishes, spoon over strawberries and any syrup, then top with sabayon. Serve immediately.