Keep it low, or keep it slow
Rollovers have the highest impact of tractor accident claims. Not only do they cause damage on the tractor, but also pose a significant risk on the operator. Keep your tractor's front-end loader low to maintain a lower centre of gravity. Operating your tractor at a low pace will help you keep control when going down slopes and on rough terrain.

If you aren't driving the tractor, make sure the operator is trained, inducted, and capable. Driver training is one of the best ways to help avoid rollovers.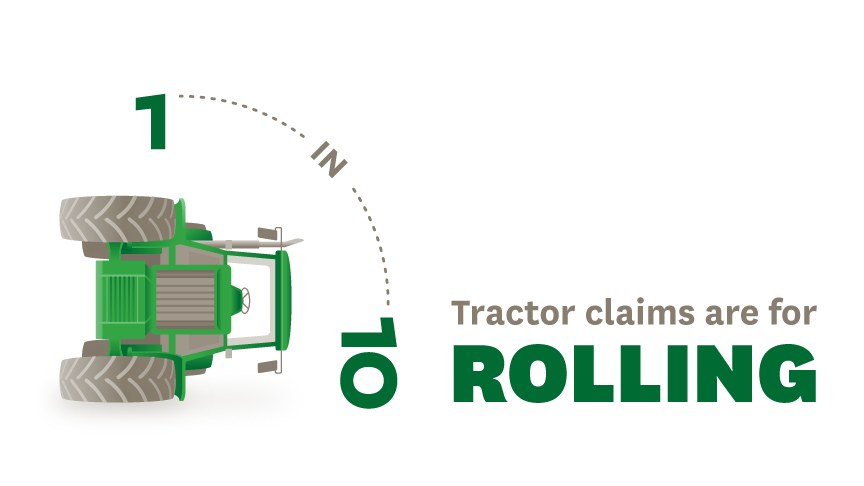 'Stop and Pop' to check for nests
Over a third of tractors that have caught alight resulted in a complete loss. Fires can occur from nests, wiring, and engine issues. Birds nesting under the hood of the tractor account for many tractors fire claims, especially in Spring. It's important to be extra vigilant and remember to Stop & Pop your tractor hood each time you start it.

Having a fully serviced fire extinguisher in your tractor can help put out a tractor fire before it is too late. Usually, tractors burn so quickly they are hard to save.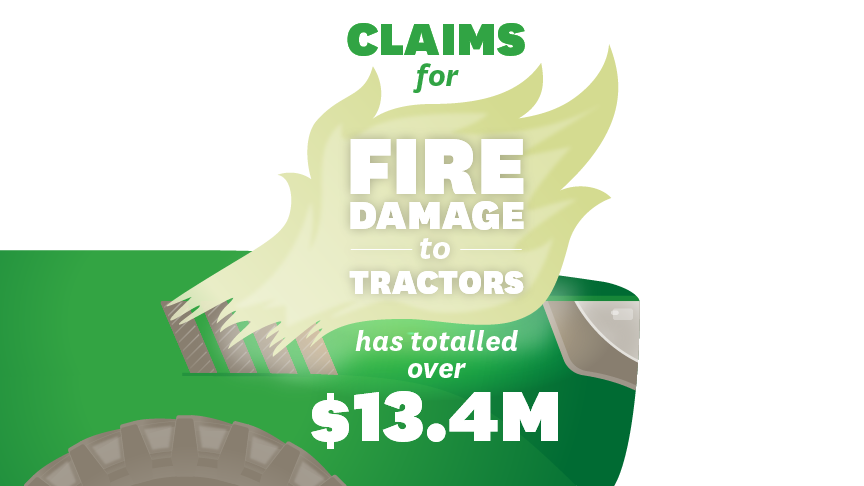 Mind the gap
Damaged tyres are inconvenient and avoidable accidents that can be time consuming to fix. Tyre damage mostly occurs from running over hazards in the paddock, running into gudgeons, or jack-knifing towed trailers/equipment. We recommend inspecting paddocks before completing jobs, especially near fences and troughs. A fifth of tyre claims come from gudgeons - stepping out the clear space in gateways ensures that your tractor will fit through the gap without slicing your tyres.

It's also important to check that the pressure of your tyres is correct for the job you are completing.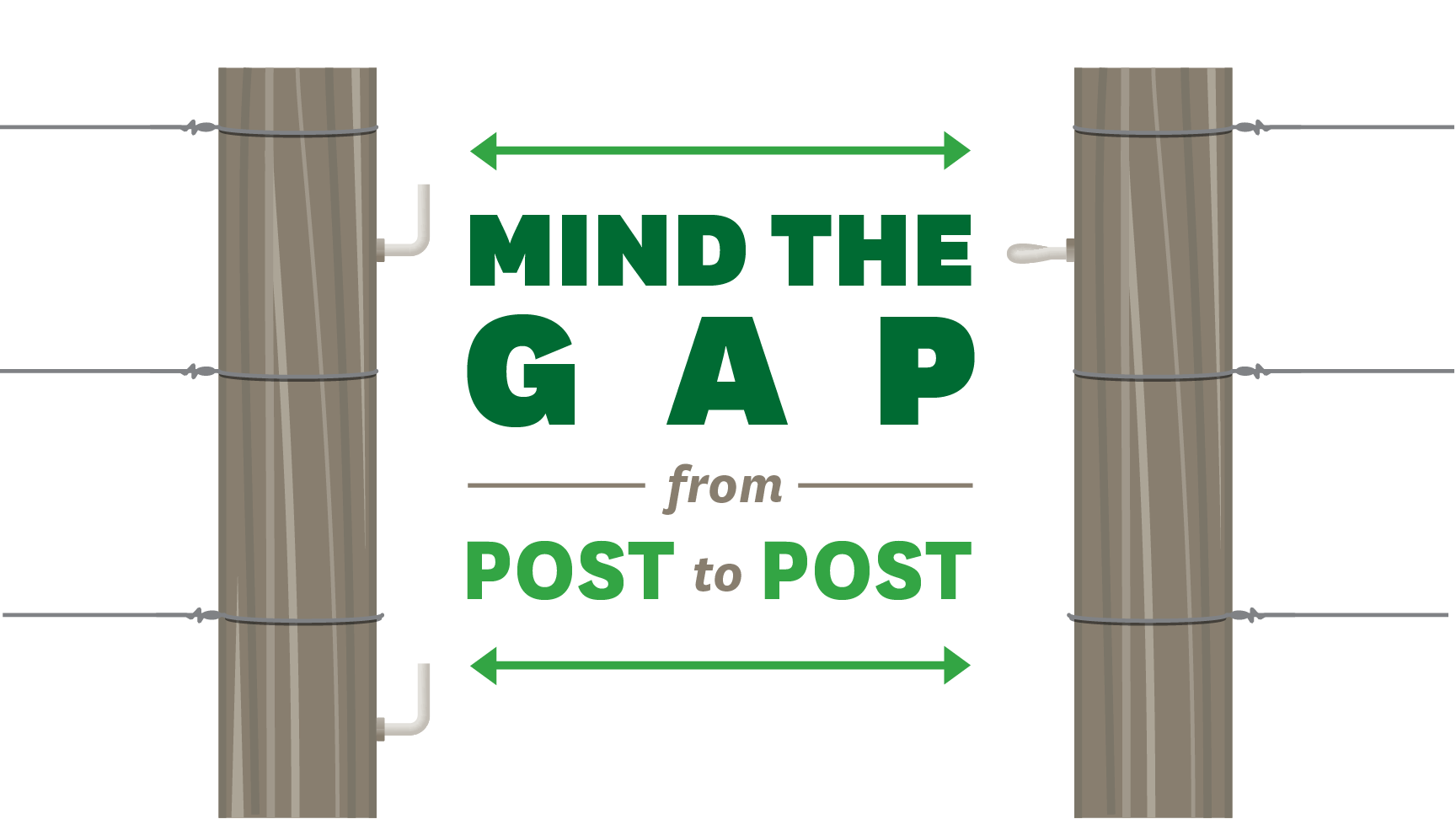 Free Tractor safety stickers

Order your free tractor rollover safety or Stop and Pop stickers here