Avoid distractions when driving
Tradies spend a lot of time on the road, going to and from job sites and suppliers. So, it's not surprising that almost 70% of mobile trades claims are for motor vehicle accidents, the majority of which are on-road, vehicle-on-vehicle crashes. Make sure you're always driving to the conditions, following the road rules, and paying attention to the road ahead. If you're driving off-road, make sure your vehicle is suitable for the terrain.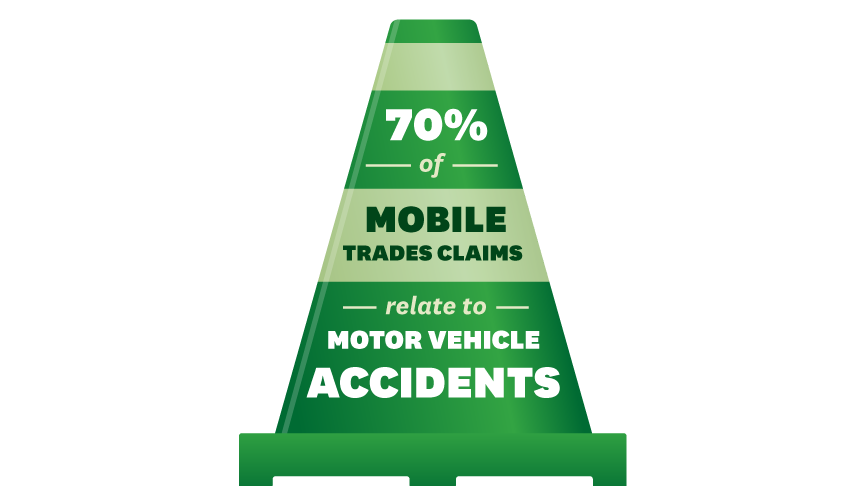 Take your tools inside
Tools are essential to your business but are also very tempting for would-be thieves, especially if they've been left out in a vehicle. Where practical, it's good to remove tools and equipment from vehicles overnight. If tools need to be left in vehicles, make sure those vehicles are parked off the road and have alarms. If you have a container on-site where you store tools, this should be fitted with a heavy-duty, lockbox-style steel cover to prevent the padlock being cut.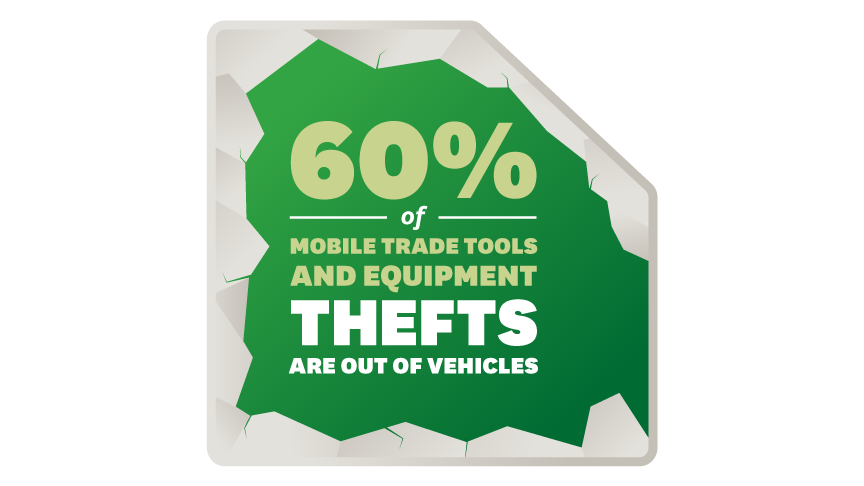 Keep track of work requests in writing
You may be liable for the cost of repairs if you damage others' property when completing building, electrical, plumbing, or other trades work. Things like spilling paint on a client's carpet or failing to seal a pipe that results in water damage to walls or floors could see you saddled with some big bills. Make sure you, your workers and any contractors, subcontractors and apprentices have the required qualifications for the work being completed and keep track of who is doing what on site.